The N.M.B. Charger's
Page.


If you are from our class or schools, have a website or homepage (personal or business) and would like to have it listed here, please contact the WEBMASTER. Thank you.

Fred Adler's web site.
David Bekerman's web site.
David Lawrence Berton's web site.
Serafin Michael Betancourt's web site.
Richard Marc Birnholz's web site.
Cheryl Lisa Curtis' (Fulton's) web site.
Kenneth Goldman's web site.
Dana Leigh Gorodesky's (Shear's) web site.
Lance August Harke's web site.
Christine Elena Howard's (Bernstein's) web site.
Dean Isenberg's web site.
Richard Kalin's web site.
Michael Levine's web site.
Carolyn Robbins' (Manley's) web site.
Mark Rosch's web site.
Richard Sokol's web site.
Wilson Wong's web site.

Other
of Interest

Alliance of Miami Color Guard.
Fulford Elementary School
Greynolds Park Elementary School
Hibiscus Elementary School
Highland Oaks Elementary School
Highland Oaks Junior High School
John Fitzgerald Kennedy Junior High School
The John Fitzgerald Kennedy Junior High School Falcons Class of 1980's web site.
Madie Ives K-8 Preparatory Academy
Mary Ann Page's web site.
Miami-Dade County Government
Miami-Dade County Public Schools
My Old Year Book CD, Inc.
N4YQT's Ham Shack.
The City of North Miami Beach.
North Miami Beach Senior High School
The NMBSHS Charger Band of 1980-1985 web site by Fred Adler.
The NMBSHS Charger Robotics Team 168.
Oak Grove Elementary School
Ojus Elementary School
Sabal Palm Elementary School
The Sabal Palm Elementary School Roadrunners Class of 1977's web site.


Back to the Chargers of 1983 HOME ROOM.


Our on line class PHOTO ALBUM.

Our CHARGER REUNION GIFT SHOP is now OPEN at WWW.CAFEPRESS.COM/NMB83! All sorts of items, such as shirts, mugs, bags, and much more are NOW available! Show off your Charger Pride and Spirit! "Say it LOUD, show it PROUD, N.M.B!"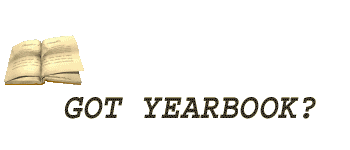 WOW! Our School YEAR BOOKS are now available on COMPACT DISC!

Please visit the FREE NMB High Delphi Message Forum Board.