The Faculty & Staff of John Fitzgerald Kennedy Junior High School 1977-1980


A
icon indicates their status as missing or unknown.
An

icon indicates that an e-mail address is available upon request.
A

icon allows you to visit their web-site by clicking on this icon.
A

icon allows you to see a picture of that person by clicking on this icon.
A
icon indicates that person has passed away.





Alfred Aarons, Administrator
Carole Abrams, Math and Journalism


Rosalind Askew-Shafar, Science
Agnes Aspinall, Counselor

Muriel Bates, Language Arts

Edward Bertolini, Math


Donald Biller, Speech Therapist
George Black, Science

Joan Boland, Language Arts

Margaret Brunner, Counselor

Rupert Burey, Math
Thomas Calaluca, Science


Judith Carter, P.R.I.D.E.

Edythe Clement, Vocational

Jean Davis, Language Arts

Margaret Dietrich, Secretary

Obie Duren, Math


Macie English, Hearing Specialist

Milton Feinstein, Administrator


Barbara Feldman, Typing

Renee Flash, Language Arts

Teresa Floyd, Bilingual Curriculum

Charles Giaccone, Work Experience


Joseph Giannantonio, Science, Physical Education, Wrestling Coach


Irwin Harris, Librarian

Nancy Helms, Physical Education


Harry Hoffman, Fine Arts, Band, Orchestra

James Hunt, Administrator


Catherine Igoe, Foreign Language

Jackie Jones, Social Studiess

Jeffrey Kaplan, C.S.I.
Mitchell Kinzer, Social Studies


Velma Knight, Secretary

Gale Kofsky, Gifted Program


Carole Kromsky, Exceptional Child Education


Jack Lake, Vocational

Florence Linden, Administrator
Jennifer Mack, Language Arts

Shirley Mahaffey, Secretary
Sidney Malmstrom, Registrar

Doris Matlack, Treasurer

Madie Meeks, Social Studies
Elinor Meyers, Gifted Program
Catherine Morris, Secretary

Marcia Neuberger, Language Arts

Benjamin O'Shell, Support Services

Karen Ohrt-Black, Mathematics and Social Studies


Sharon Petruzielo, Exceptional Child Education

Barbara Pliskin, Art
Don Pool, Vocational

Loretta Porter, Math

Florence Richland, Language Arts

Joan Rosenman, Language Arts

Jasper Simmons, Physical Education

Ralph Simonpietri, Science


Paul Singer, Social Studies

Howard Slovin, Math


Carol L. Solomon, Drama and Reading


Bonnie Stark, Vocational

Robert Sweeney, Physical Education

Ellen Thomas, Social Studies

Lucille Trichter, Science

Marianne Walsh-Elmore, Exceptional Child Education and Cheerleading Sponsor


Cheryl Webb-Nelson, Language Arts


Max Weitz, Social Studies

Randall White, Vocational

Katie Williams, Physical Education
Alan Zimroth, P.R.I.D.E.



A
icon indicates their status as missing or unknown.
A

icon indicates that an e-mail address is available upon request.
A

icon allows you to visit their web-site by clicking on this icon.
A

icon allows you to see a picture of that person by clicking on this icon.
A
icon indicates that person has passed away.

Highland Oaks Junior High School Panthers FACULTY and STAFF list.
North Miami Beach Senior High School Chargers FACULTY and STAFF page.
Sabal Palm Elementary School Roadrunners FACULTY and STAFF page.

A complete list of MISSING FACULTY and STAFF can be viewed and printed by clicking HERE.

Back to the Falcons Class of 1980's HOME ROOM page.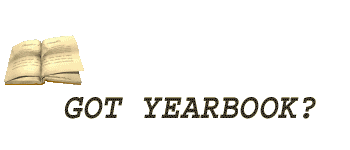 WOW! Our School YEAR BOOKS are now available on COMPACT DISC!